Happy March
We are already into the third month of 2020. I feel as if the new year is flying by. I hope 2020 is treating everyone well. This year I'm sure to set a publication record. I have so many books slated to release this year. Most are written, while others are ideas yet to take form. Here's my current list.
Fire, Fury, Faith

Heat, Hunt, Hope

A Queen's Pride

Fated Path

Lies, Lust, Love

Death and Destiny Complete Trilogy

Whew. There are two additional books I would love to write this year, with a February 2021 release date for one.
Except for the trilogy, all of the above books are available for preorder here.
Black Friday and Saturday Pop Up
On Friday, February 28, I spent four hours of fun with my daughter, husband, and wonderful local entrepreneurs. This Pop Up was a two-day event that closed out Black History Month.
Imaginarium Book Festival
If you'll be in the DC, Maryland, or Virginia areas on May 2, I invite you to attend this year's Imaginarium Book Festival. If you do, stop by my table. I'd love to meet you.
Imaginarium Book Festival is a book festival for all kinds of readers. Our goal is to elevate your imagination and bring together authors and readers who share a love for the fantastical. This is the event where new worlds will be discovered and friendships will be forged. Whether you are a newcomer to the fantasy, science fiction, and paranormal genres, or a longtime fan, you're sure to find the story that makes you feel at home.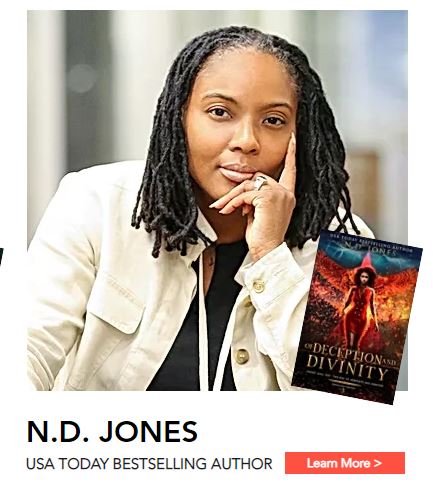 New Release Giveaway
Afromyth 2 released on February 29. I worked with the publisher to collect the short stories included in the anthology. I also wrote the introduction, which was a cool first.
To celebrate, I'm giving away 3 Kindle eBook copies and 3 Google Play eBook copies of Afromyth 2. This is a first-come, first-served giveaway. No Google form to complete, questions to answer, or qualifications to meet.
This giveaway is for those who open and read my newsletters. That's it.
The first three people who request a Kindle and Google Play eBook will receive a link to redeem their FREE eBook. Your email request must include the email address where you'd like the link sent, as well as your format preference (Kindle, Google Play, or either).