Grab your markers or coloring pencils, turn on the music of your choice, maybe a Chill hop lofi playlist, and save the world with these Black Superheroes.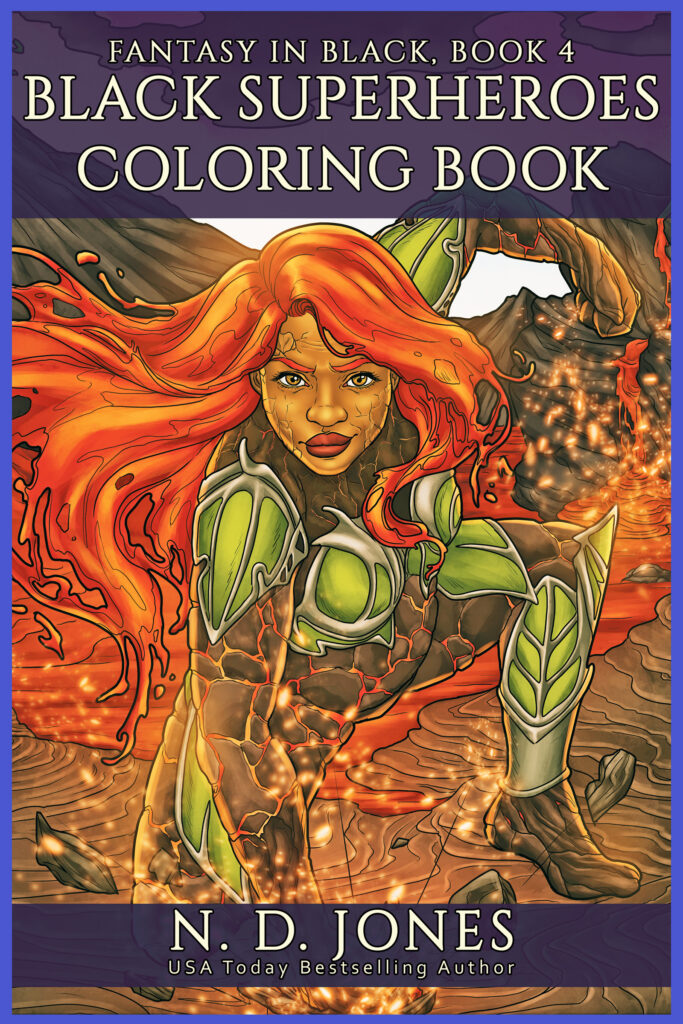 Black Superheroes Coloring Book
Publication Date: November 19, 2022
Genre: Fantasy Coloring Book
Series: Fantasy in Black
ISBN: 979-8987146408
Buy Online
Color Your World
From the windy city of Chicago to the mountainous plateau of the Guinea Highlands to the shimmering spaces between today, yesterday, and tomorrow, Black Superheroes rise like the fiery wings of a reborn Phoenix. These heroes stand in the gaps, armed with superpowers like strength, speed, flight, magic, and telepathy.
They protect the innocent.
Fight against injustice.
Capture the guilty.
Relax and enjoy 16 detailed superhero coloring book pages and 5 superhero-themed frames with inspirational quotes. These mighty Black superheroes are today's Defenders of Justice, 21 extraordinary reminders that heroism begins at home and with self-care.
Find your inner hero. No cape, mask, or superpowers are required.