Looking for a unique and captivating coloring book that combines science fiction and fantasy themes with stunning grayscale portraits of Black women? Look no further than this one-of-a-kind coloring book, which features intricate, AI-generated illustrations of strong, powerful women that are sure to inspire and empower.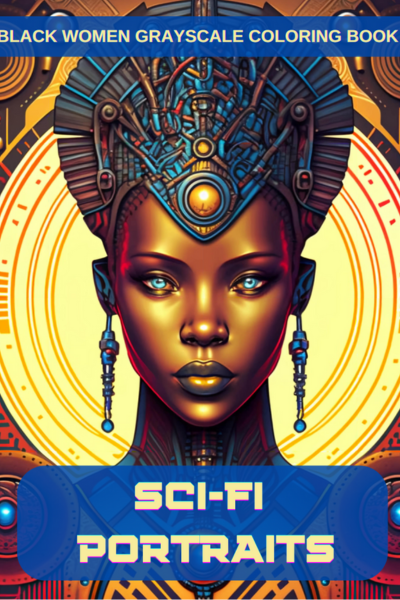 Sci-Fi Portraits: Black Women Grayscale Coloring Book
Publication Date: May 6, 2023
Genre: Fantasy Coloring Book
Series: Afrofuturism
ISBN: 979-8987146477
Buy Online
Color Your World
Each page of this coloring book showcases a different Afrofuturism Black woman, from a warrior queen in full battle armor to a space explorer navigating the stars. The grayscale format adds an extra dimension to the illustrations, allowing you to play with light and shadow as you color, creating a truly unique and dynamic piece of art.
Whether you're a fan of science fiction, fantasy or just love beautiful illustrations, this coloring book is the perfect way to unwind and let your creativity flow. So why wait? Grab your pencils, markers, or paints and start exploring the infinite possibilities of this incredible coloring book today!